Sinew Sunflower Seeds 150gm
Sinew Nutrition Sunflower seeds
Sunflower seeds [100gm] contains 9g Dietary fibre, 21g Protein and is loaded with essential micro nutrients and has cholesterol. Sunflower seeds have a large amount of dietary fibre that helps bulk up stool and promotes peristaltic motion. Sunflower seeds are rich in B complex vitamins, which are essential for a healthy nervous system.
Sunflower seeds contain the "holy trinity" of minerals which are calcium, potassium and magnesium helping to regulate blood pressure. Sunflower seeds contains versatile selenium, which assists in preventing cancer, cardiovascular disease, thyroid problems and cognitive decline.
Sunflower seeds have a crunchy, nutty taste that makes them delectable. Sunflower seeds are an excellent source of Vitamin E, which plays an integral role in skin health and maintenance.
Specification:
Sinew Sunflower Seeds 150gm
You may also like…
- 79%

Compare & Buy
Array
(
    [merchant] => Paytm
    [priceOld] => 1299
    [price] => 435
    [stock_status] => instock
    [url] => https://paytmmall.com/sinew-chia-seeds-CMPLXFASSINEW-CHIA-SHEAL1138042547DF3E-pdp
)

- 50%

- 70%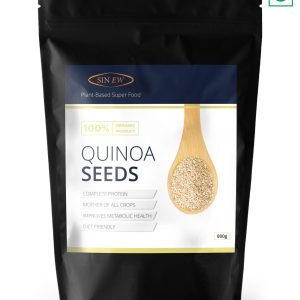 Compare & Buy
Array
(
    [merchant] => Paytm
    [priceOld] => 699
    [price] => 299
    [stock_status] => instock
    [url] => https://paytmmall.com/sinew-gluten-free-white-quinoa-seeds-800gm-CMPLXFASSINEW-GLUTENHEAL113804EAC8961F-pdp
)