Sinew Palladium 100% Whey Protein-5lb-chocolate
₹6,969 Saving: 34%
₹ 253 /100 gram of Protein
Serv Size 30g / 75 Serv
24 g Protein / 1.2 g Carb
4.1g Glutamine / 0g Sugar
Lowest Price: ₹ 0 on snapdeal.com. Updated: February 21, 2018 9:50 am
You may be interested in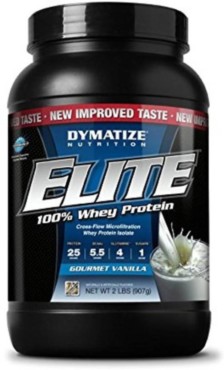 | | |
| --- | --- |
| Brand | |
| Type of Protein | |
| Features | |
| Purpose | |
| SKU Flavor | |
| Size | |
| Serve Size in Gram | |
| Protein per Serve in Gram | |
| No. of Serving | |
| Calories / Serve | |
| Flavor Filter Category | |
| Ingredients | Artifical flavors, Cross flow ultra filtration, Guar gum, Hydrolyzed, Ion exchange, Lactase, Natural Flavors, Protease, Soy lecithin, Sucralose, Whey Peptides, whey protein concentrate, whey protein isolate |
| How to Consume | |
| Total Protein in Gram | |
| Calories from Fat / Serve | |
| Calories / 100 grams | |
| Calories from Fat / 100 gram | |
| Total Fat in Gms / 100 gram | |
| Total Trans Fat in grams / 100 grams | |
| Total Saturated Fat in Gms / 100 gram | |
| Cholestrol in MG / Serve | |
| Cholestrol in MG / 100 grams | |
| Carbs in Gms / serve | |
| Carbs in gms / 100 grams | |
| Sugar in Gram / serve | |
| Sugar in gms / 100 grams | |
| EAA in Gms / 100 Grams | |
| BCAA in Gms / 100 Grams | |
| Glutamine in Gms / 100 Grams | |
| Creatine in Gms / 100 Grams | |
| Whey Peptides in Gms / 100 Grams | |
| Category Manager | |
Sinew Palladium 100% Whey Protein
Sinew Palladium 100% Whey Protein Is Pure, Natural and High Quality Protein. It contains Ion Exchange Whey Protein Isolate & cross Flow Ultra Filtration Whey Protein Concentrates. They are the purest form and contains little or no fat, lactose and cholesterol. It provides a good amount of BCAA and also work as an anti-oxidant and immune system builder.The Whey combination is a one of the best combination to give you 80 per cent of Protein per serve.
Why The Sinew Palladium 100% Whey Protein?
Sinew Palladium Whey Protein is one of the best supplement that contains all 20  Amino Acids including 3 Branched Chain Aminos and Glutamine respectively. Moreover, Whey Proteins are the best to supplement your body with added proteins.
With this pack of whey we are able to provide 24g of the purest protein in a scoop size of 30 g intended for muscle building and increasing the depleted level of protein through exercise . This Great Tasting High Quality protein promotes lean muscle gain & provides strength & energy during workout.
Sinew Palladium 100% Whey Protein is a natural and healthy way to bring protein into your diet and increase well being.
With Sinew Whey Protein, now, you can have longer hours for your extensive workouts in the gym. The best point is that Sinew Protein is not limited to athletes or the bodubuilders, but one who want to supplement his or her body with proteins can use this product. Make your workout more active and faster with this Sinew Palladium 100% Whey Protein. This supplement is an ultimate source of definitive and instantized source of proteins. It includes 24 gm of 100% pure whey protein blend which will boost your post-workout recovery. It has innovative and advanced formulation which will assure that your body is fueled with the most formidable and elite whey. This Whey Protein contains EAA, BCAA, Fiber and all the necessary nutrients needed to speed up recovery, maximize endurance, prevent fatigue as well as digestion too. This is a powerful post-workout supplement which improve immunity and strength. It has miscibility, highly soluble and great taste. The best part is that it contains zero per cent sugar with very low Carbs with 1.2 grams per serving, making it suitable for almost everyone.
Directions to use:
Mix 1 Serving 30g to 200ml to 250ml of milk or water. Stir For About 20 Seconds or until Powder is Completely Dissolved.
1 review for
Sinew Palladium 100% Whey Protein-5lb-chocolate
Amazon Reference is missing on this product. Please check back after few days.
Related Products